Paint protection film (PPF) shields your car's original paintwork from dings, chips, and other types of harm. It's a highly effective and long-lasting method of protection, which is why it has become such a popular option for automobile owners who want to preserve the brand-new appearance of their vehicles.
So, what is PPF made of? How is paint protection film so effective at protecting your car's paintwork? Continue reading this article from the expert team at OC Detailing in Lumberton, NC, to find out all the answers and more!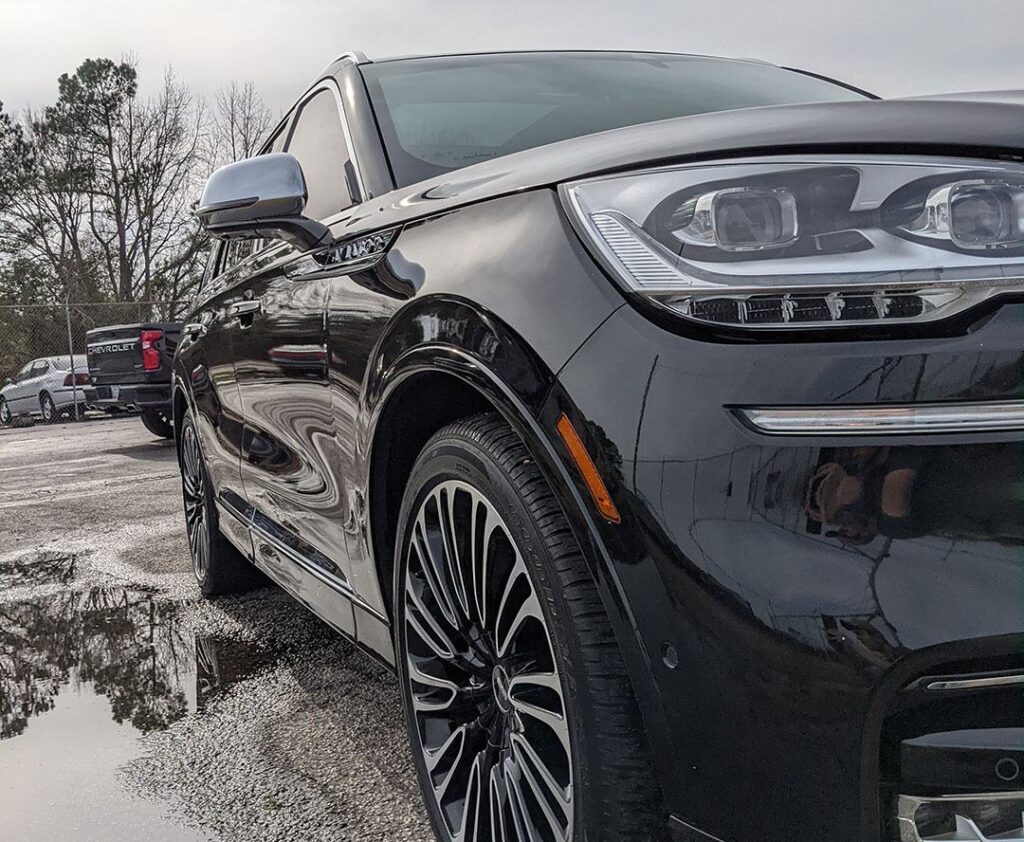 What Makes Up Paint Protection Film?
The most common material used to create PPF is a thermoplastic urethane (TPU) film with a thickness of 6–12 mils (0.006-0.012 inches). The film's high elasticity allows it to easily follow the arcs and shapes of the car's bodywork. Additionally, it is optically clear, which means it does not impact the paintwork's appearance.
Three main layers that makeup PPF are an adhesive, a middle layer of urethane, and a thin top layer. The middle layer is the main element of PPF that gives it strength, flexibility, and longevity. Urethane is the substance that makes PPF so durable, which is also fully transparent and lightweight, like plastic. Yet, it is far more durable than plastic and never loses flexibility.
Overall, the three layers combine to give a vehicle's paint a high level of protection while preserving its beauty and toughness over time. Let's find out some more info about the three layers of paint protection film.
Adhesive
PPF uses a special type of glue with strong adhesive properties. This layer has some highly specialized features which make it so effective:
Extremely strong so that the film won't peel off.
Highly flexible so that it can conform to your car's curves and swoops.
Completely transparent so that it won't detract from your car's appearance.
Highly Durable and able to withstand years of abuse from rain, snow, ice, scrapes, scuffs, and solar radiation.
Urethane
Due to its high flexibility, resistance to fading, cracking, peeling, and high durability, urethane is a cornerstone material for manufacturing paint protection film.
This component makes paint protection film durable against high temperatures, UV rays, and road debris. Additionally, the exceptional adhesive qualities of urethane contribute to the film's long-lasting adhesion to the vehicle.
Despite being hard-wearing and durable, urethane is very flexible and can adapt to the vehicle's curves and contours, giving a snug and secure fit. The perfect protective layer for your car!
READ MORE: DOES PAINT PROTECTION FILM (PPF) DAMAGE NEW CAR PAINT?
Elastomeric Clear Coat
Paint protection film uses a clear elastomeric coat because it offers improved protection and durability. This layer is typically only 0.01mm thick and is a key component that contributes to PPF's self-healing qualities.
Elastomeric materials are elastic and very flexible. This quality is crucial for paint protection film because it enables the film to move and stretch along the car as it travels over various terrain.
The clear elastomeric coat offers an additional layer of defense for the underlying urethane film, assisting in avoiding dings, stains, and fading. This layer also protects the vehicle thanks to its ability to fend off fading and discoloration. Adding a clear elastomeric coat, which offers a glossy, sleek finish, can help enhance the paint protection film's overall appearance.
Where can you find the best PPF services for your vehicle?
Paint protection film is a highly effective method of protecting your vehicle's original paint from potential contaminants and damage. Thanks to the three layers of paint protection film, it is durable, long-lasting, and can also self-heal minor scratches and dings.
Looking for the best paint protection film services in Lumberton, NC, look no further than OC Detailing. Our expert team of detailing professionals has decades of combined experience installing quality paint protection film for our valued customers. Feel free to contact us at +1 910-816-0352 if you have any questions about paint protection film or to schedule your appointment. We are located at 2725 East 5th St, Lumberton, NC 28358. Book your appointment today!