Car window tinting is an excellent way to enhance your driving experience, improve your vehicle's privacy, and protect yourself and your vehicle's interior from harmful UV rays. But when it comes to installing window tint, many car owners are left wondering if it's something they can do themselves.
In this article, from the expert team at OCDetailing NC, we will explore more about the window tint installation procedure and find out whether it is a job that you can do yourself, or whether a professional is required to complete the task.
What Is Car Window Tint?
Car window tint is a thin film that is applied to the inside of a car's windows to reduce the amount of light and heat that enters the vehicle. The film is designed to block out harmful UV rays from the sun, which can cause skin damage.
It also helps to reduce glare, improve privacy, and enhance the appearance of the vehicle. Car window tint comes in various shades, from light to dark, and the level of tint that is permitted is typically regulated by state laws.
Read More: How To Obtain A Medical Exemption For Window Tint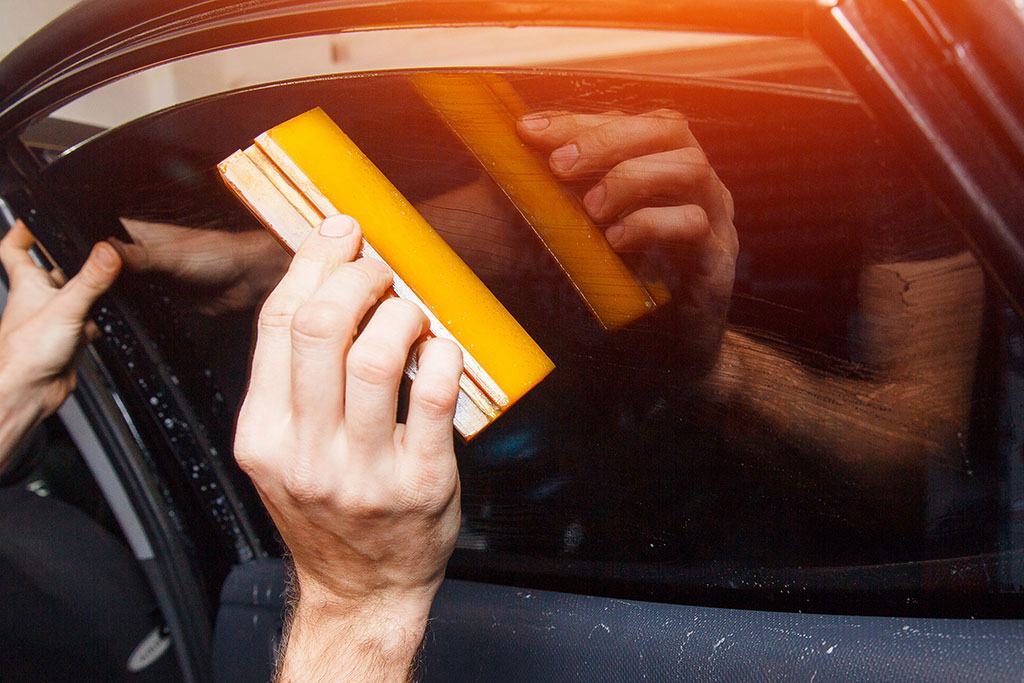 Can Anyone Apply Window Tint To Vehicles?
While it is possible to apply car window tinting on your own, it's important to consider the pros and cons before taking on the job. Here are some points to consider before you make a decision as to whether installing window tint by yourself is a smart move.
Reduced Cost
The biggest benefit of applying window tint yourself is that it's usually far less expensive than hiring a pro. You can save a lot of money by doing your own window tint installation.
Learning Curve
Window tint installation is a complex, meticulous process that needs accuracy and skill. If you've never done it before, you might need to invest a lot of time in learning about it and perfecting your technique.
Time
Installing window tints yourself can be a time-consuming task. The process can take several hours, depending on the size of your windows and the complexity of the job.
Read More: How Long Does It Take To Tint Window?
Quality Issues
If you've never installed window tints before, you run the risk of making mistakes that will lower the quality of your work. These errors, which can affect the window tints' appearance and efficacy, may include air bubbles, uneven tinting, or poor adherence.
Window Tint Installation Guidelines
If you do decide to install window tint by yourself, here are some tips to help you get the best results:
Only Work With Quality Window Tint + Materials
The lifespan and efficacy of your window tints depend on the use of premium quality tint and materials. Though less expensive, lower quality tint and materials do not offer the same amount of durability or protection.
Don't Rush The Installation
Window tint installation takes time, and rushing it increases the risk of errors. To ensure a high-quality job, take your time and pay close attention to detail.
Practice Makes Perfect
Before installing window tints on your car, practice on a small piece of glass to get a feel for the process. This can help you avoid making mistakes that could affect the quality of the job and potentially damage your car windows.
Industry Leading Window Tint in Lumberton, NC.
If you're in the market for quality window tint and want to have the job done by an expert crew who will get it right, first time, then OCDetailing NC is the place to go! We are now located at 2725 E. 5th Street, Lumberton, NC 28358. Our expert team has tinted thousands of windows for our valued clients over the years, ensuring the best possible results for your vehicle.
To book your window tinting appointment, give us a call on 910-816-0352 or bring your vehicle down to our location for advice on the best tinting package for your needs. Book your appointment today!