When it comes to protecting the paint on your vehicle, there are a wide variety of different products available on the market these days. Two of the most popular options among car owners are ceramic coatings and wax. While both are designed to protect the paint on your car and enhance its appearance, there are some key differences between the two.
In this article, from the expert detailing professionals at OCDetailing NC, we will explore more about some of the main differences between ceramic coating and wax, so you can make an informed decision about which method is most appropriate for your vehicle's needs.
Read More: Ceramic Coating Packages at OCDetailing NC
Ceramic Coating For Vehicles
Ceramic coatings are a relatively new advancement in vehicle detailing technology. They are made of nanoparticles that adhere to the paint on your car to provide a layer of protection that is impervious to dings, UV rays, and other environmental contaminants. Ceramic coatings have hydrophobic qualities, which mean that they repel water, dirt, and other impurities, making it simpler to clean your car and maintain its appearance.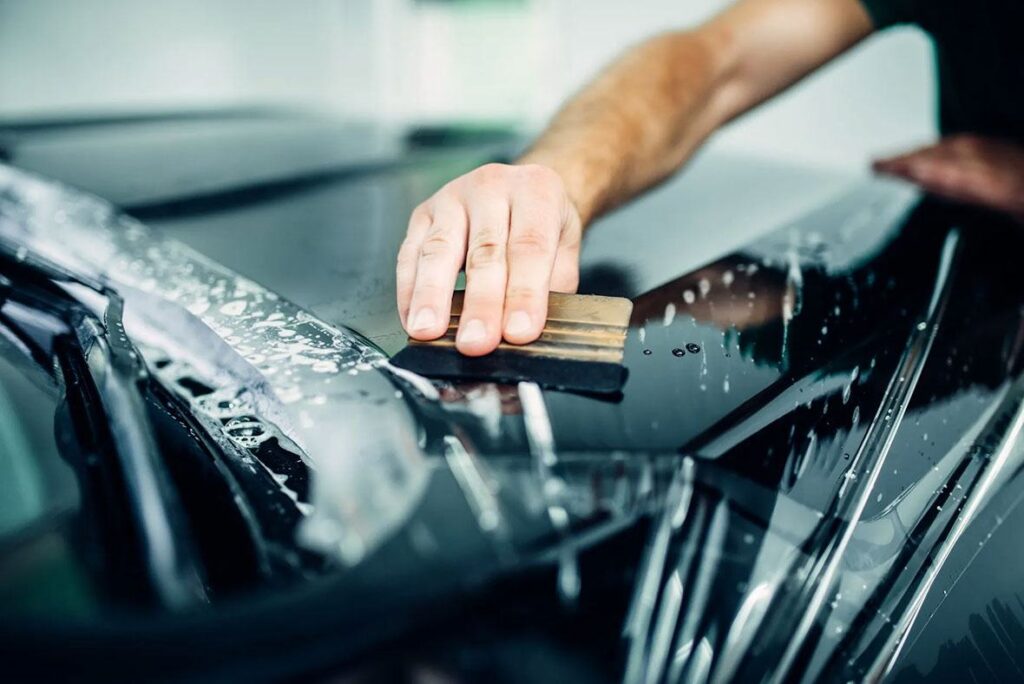 The lifespan of ceramic coatings is one of their main benefits. A ceramic coating can last for several years with regular maintenance, as opposed to traditional wax, which might lose its effectiveness in a matter of weeks or months. Also, they are far more protective against potential damage from environmental elements including acid rain, bird droppings, and tree sap.
Another benefit of applying a ceramic coating to your vehicle is the deep shine and luster that it will provide to your vehicle's surface. Compared to conventional wax, they produce a deeper, more vivid shine since they bond directly to the paint's surface. Your automobile will look fresh and new for much longer once you've had a ceramic coating applied.
There are certain drawbacks to ceramic coatings, however. It's true to say that ceramic coatings are significantly more expensive than conventional wax. In addition, for effective application and optimum protection, you need proper training and skills. To achieve the best results, we recommend having an experienced detailing professional install the ceramic coating to your vehicle. This differs from traditional wax, which can be applied by any DIY detailer.
Read More: Is it good to ceramic coat your car?
Traditional Wax For Vehicles
Traditional wax is an old school method of protection which has been used by car owners for decades. It is made from natural waxes like carnauba, and it creates a thin, protective layer over the paint that helps prevent potential damage encountered during daily driving.
Wax is very easy to apply, which is one of its main benefits. It is simple to use and doesn't call for any specialized tools or skills. It can make your automobile shine and it also has a wonderful aroma!
Traditional wax, however, is not as resilient or long-lasting as ceramic coatings. It can wear off within a few weeks or months, particularly if your car is subjected to adverse weather conditions. In addition, it offers less defense against dings and other types of damage.
Read More: How to clean your car after getting ceramic coating?
Ceramic Coating vs Wax – Which Is THE Best For Your Vehicle?
In conclusion, traditional wax and ceramic coatings each have benefits and drawbacks. Ceramic coatings are more expensive, need more preparation and application skill, but they are also more resilient, offer better protection, and produce a deeper shine.
Conventional wax is simple to use, smells good, and offers some degree of protection, but it is not as long-lasting or as protective as ceramic coatings.
The decision between the two will ultimately come down to your priorities for protecting and improving the beauty of your car, your skill level, and your budget.
Top Quality Ceramic Coating Services in Lumberton, NC.
If you're in the market for a new ceramic coating, then look no further than OCDetailing NC! We are now located at 2725 E. 5th Street, Lumberton, NC 28358. Our expert team has installed thousands of ceramic coatings over the years, ensuring the best possible results for your vehicle.
To book your ceramic coating appointment, give us a call on 910-816-0352 or bring your vehicle down to our location for advice on the best ceramic coating package for your needs. Book your appointment today!