The sun's rays and other environmental conditions cause headlights to gradually yellow over time. Using paint protection film to shield the headlights is one option to help prevent this. Before spending money on buying and installing PPF on your headlights, you should be sure doing so will be a worthwhile investment.
If you take your time to do so, you'll be able to decide with confidence. Before purchasing paint protection film (PPF) for your headlights, read this article from OCDetailing to determine whether PPF is right for you.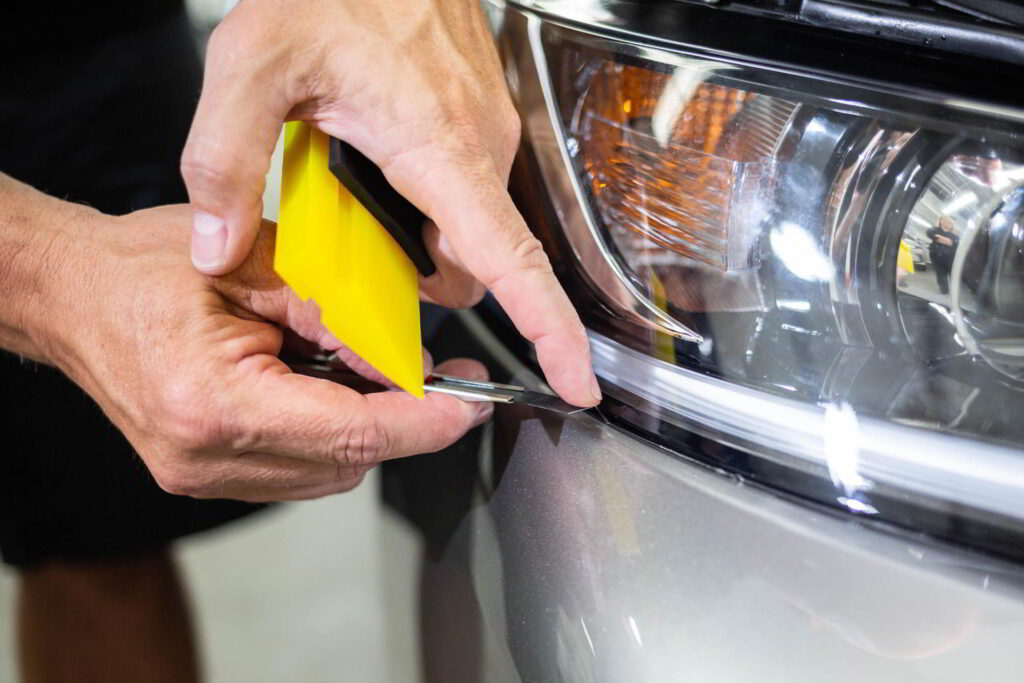 It is highly recommended that you protect your headlights using paint protection film (PPF).
If debris, bugs, dirt, or grime are allowed to sit on your headlights for an extended time, the quality of your headlights will suffer. If you apply PPF, the headlights on your vehicle will retain their factory default degree of crispness and brightness for a much more extended period.
Does the use of PPF prevent headlights from becoming yellow over time?
The headlights of a vehicle may be thought of as its eyes. Suppose we allow them to deteriorate gradually with time. Your vehicle's visual appeal and ability to perform its functions might suffer if they become cloudy, yellow, and dull over time. The good news is that putting paint protection film on your vehicle can prevent all of those things from occurring.
After the PPF has been applied to the headlights, is it possible to see orange peel on the surface?
Find out as much as possible about PPF before you spend money applying it to your headlights. You really must do this before making any decisions. The orange peel look will be less visible when the PPF coating has been put on the headlights. One of the potential side effects of improperly applying PPF is that it might give the skin a look comparable to that of an orange peel. So, make sure you get the PPF applied by professionals who know what they are doing!
When it comes to the headlights, would it be wise to install PPF?
There's no denying that PPF will improve your car's headlights. Use of paint protection film to safeguard your headlights is a smart investment for car owners. The headlights on your vehicle are a lifesaving safety feature that should always be protected. In low-light conditions like darkness, thick fog, or heavy rain, your car's headlights will be the first thing onlookers see.
Your vehicle's wheels have a significant impact on its overall appearance. Headlights that are cloudy or yellowed make nighttime driving very dangerous. Second, if your car's headlights seem old and faded, prospective buyers will be turned off, and you may have difficulty selling the vehicle. With PPF applied, damage from the sun's UV rays and road debris are reduced. It's a great option to protect your vehicle.
Where can you find skilled professionals to apply paint protection film on your headlights?
OC Detailing provides PPF installation for your headlights and the rest of your car, which is of the highest quality available on the market today. We will only ever make use of items that are of the highest possible quality and come with associated assurances.
Our whole team is made up of skilled professionals that are trained in automobile cleaning and have years of experience working in the field. To assist you in arranging an appointment, kindly contact us by phone at (910)-816-0352 or by email at [email protected]. You are welcome to come to see us in our office at 2725 East 5th St, Lumberton, NC 28358, if that is more convenient for you. Make a reservation for your appointment now!